Travelling to MCP 2022:

Please notice: Anyone travelling on public transportation services in Germany is currently required by law to wear an FFP2 face mask.

Bremen, Germany, can easily be reached via airplane or train.
The tram line No. 6 connects the airport, the central railway station, the city center, and the University of Bremen.
All scientific sessions of the conference will take place in the GW1 (HS) Building of the University of Bremen.
More detailed travel information can be found here.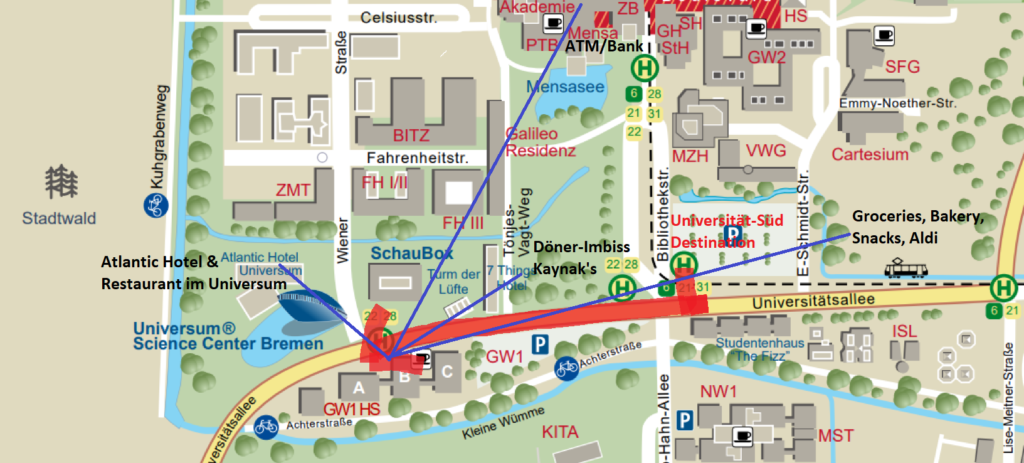 Restaurants and other places to get food during the lunch breaks:
Restaurant KUBUS in the Universum Science Center
Restaurant CAMPUS in the Atlantic Hotel Universum Bremen
Two restaurants in Hotel Munte
Restaurant Haus am Walde Bremen
Restaurant "Café Unique"
Restaurant TRESOR in the Sparkasse headquarter Bremen
Kebap House "Bei Kaynak's" next to the 7Things hotel, Fahrenheitstr. 19-25
Bakery "Behrens & Meyer", Max-von-Laue-Str. 1