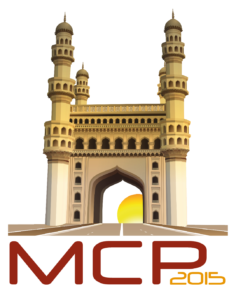 The 9th International Conference on Multiple Comparison Procedures will be held on September 2nd – 5th, 2015 at The Westin Hyderabad, India.
This conference promotes research and applications of Multiple Comparison Procedures and provides a forum for interactions among industry practitioners, research scientists from subject matter areas and statisticians.
The MCP covers topics as adaptive designs, bioinformatics/genomics, closed testing, clinical trials, multiple endpoints, Bayesian methods, group sequential designs, applications, etc.
Download the MCP – Program (Aug, 26th) here!
Download the MCP-2015 flyer here.
SUBMISSION FOR ORAL AND POSTER PRESENTATION IS CLOSED!
The MCP 2015 is co-organized in partnership with
the C R Rao Advanced Institute of Mathematics, Statistics and Computer Science,
the International Indian Statistical Association (IISA) and
the International Chinese Statistical Association (ICSA)